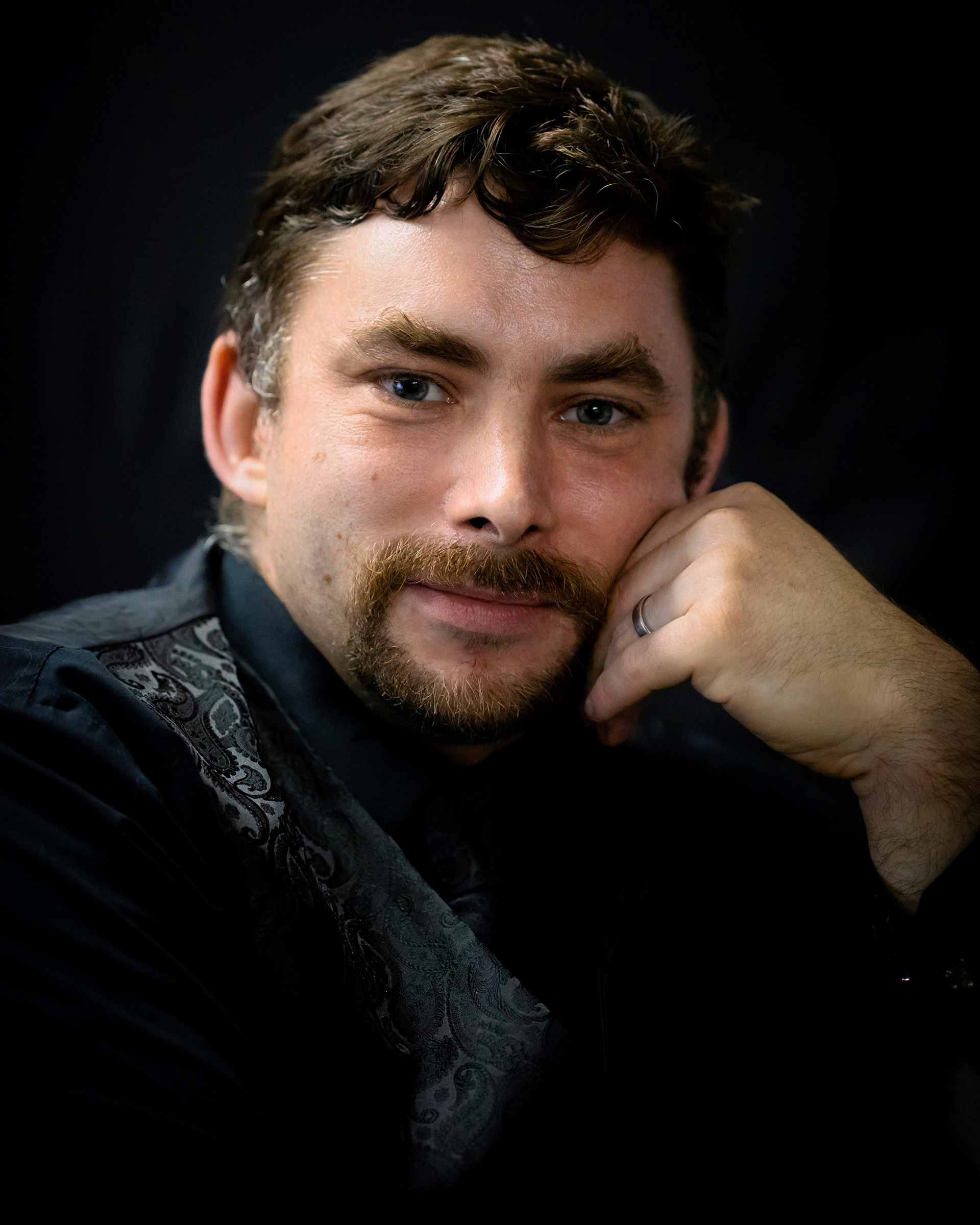 I am a freelance photographer and tutor specialising in portraits and events, covering mostly Cosplay. In the past I have covered all types of events and have had photographs published locally as well as nationally but not concentrate on cosplay. I enjoy working in different styles and have lot of experience working new models.
I am an 'old school' photographer with a wide variety of interests. I learnt photography using manual film based cameras, which gave me a full understanding of photography that you don't get from digital cameras. When changing over to digital I retrained on modern photography and now combine the best of both worlds. I believe in getting it right in the camera and not relying on editing to correct the shot but only to enhance it. I believe in honest photographs and do not heavily air brush or manipulate photos to change someone's appearance. I do manipulate photos to enhance or make impossible things possible.
I have a background in theatre that gives me a full understanding of light and lighting and also enhanced my artistic abilities and the way of looking at things. I am a qualified remedial masseur and have knowledge of holistic therapy that gives me a great knowledge of people and how to get the best from them. Combining the study of posing and being in front of the camera myself allows me to get the most out of even the least experienced model or non model.
I use equipment appropriate for the job, from modern mirrorless camera to film cameras including medium format. Being able to work in a different photographic mediums gives me different looks and feels. Also each camera has it advantages and disadvantages that keep my photography sharp as possible. For instance only having limited shots and no preview encourages me to slow down and make sure that every shot is correct that them follows me to the digital work.